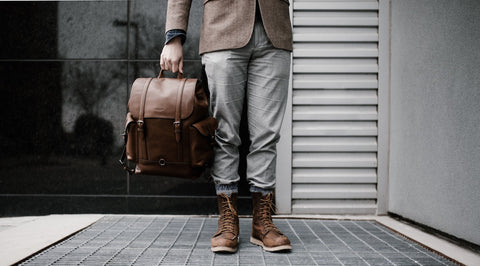 MASTERING ORIGINALITY
THERE ARE NO RULES TO BEING ORIGINAL… BUT WE GIVE YOU A FEW 😉
Let's get right to the point—being original and follow-ing rules? That doesn't quite add up, does it? Pharrell? Steve Jobs? Elon Musk? Friggin' Karl Ove Knausgaard? You're right: These guys achieved greatness precisely because they broke the rules.
But here's the thing: Just as all great originalists, you need to know the rules in order to break them, no true individual becomes original on his own. He listens. He learns. Whether you call it advice, insights, mantras, rules, let's agree—there are words of wisdom that will set you apart from the drones of mediocrity.

There are some important things to take in mind
1) Trends are the enemy of individuality
2) Never buy an entire outfit in the same store.
3) Wear at least one thing that's older than you are.
4) If someone can tell who made your clothes, go and change. Immediately
5) When Playing Sports, have the Right Gear, but Your Clothes Slightly Off Norm
6) Evolve… Don't have the same haircut as in Highschool
7) Dare to Look Beyond Your Discipline and what is Expected at Work
8) Your Off-Duty Look Should Never Be an Afterthought
9) Find Pieces That Tell a Story
10) Create your own tenth rule… No, really do…